Safety Assessment of Agrichemicals

Ina Research is able to cover a full range of studies for new agrichemicals/product registration due to ourstrong alliance with CROs, highly regarded worldwide. We are your One-Stop service provider for a complete test package. We also offer consulting services for safety assessments in accordance with regulations of each country at your request.
Mammalian Toxicity and Mutagenicity
Ina Research conducts various types of toxicity studies, and our collaboration with Southern Research (USA) enables us to offer neurotoxicity studies. Also, Vivotecnia (Spain) is capable of inhalation toxicity studies.
General Toxicity
Reproductive and developmental toxicity
Carcinogenicity
Neurotoxicity
Irritation
Sensitization
Mutagenicity
Environmental, chemical analysis, persistency, metabolism and endocrine disruptor tests
The following studies are available in partnership with IES (Switzerland). Each one of Ina Research, IES, Southern Research and ZeClinics (Spain) has capability of endocrine disruptor tests.
Efficacy on aquatic animals and plants (algae, fish, water flea, chironomid, etc.)
Efficacy on other beneficial organisms (bees, natural enemies, silkworms etc.)
Kinetics in soil/water
Metabolism in animal/plant/livestock
Study of persistence
5-Batch analysis
Physical chemical properties
Study of endocrine disruptors
Global Alliance for Agrichemical Development

Southern Research(USA)
One of the largest contract research institution in the United States with 75 years experience.  NTP-designated laboratory for reproductive and developmental toxicity, and trusted by the US authorities.

Vivotecnia SL(Spain)
Specializing inhalation studies with state-of-art inhalation devices.  Their range of experience spreads over single toxicity, repeated toxicity, reproductive and developmental toxicity and carcinogenicity studies.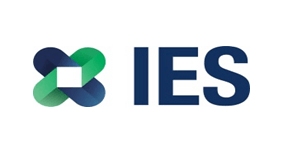 IES -Innovative Environmental Services Ltd.(Switzerland)
This CRO specializes in environmental studies.  They have capabilities in ecotoxicological tests, environmental fate tests, various metabolic tests and chemical analyses (e.g., five batches) for both aquatic and non-aquatic animals and/or plants.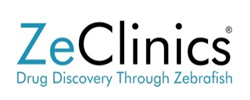 ZeClinics SL(Spain)
Has expertise in zebrafish studies and particular capabilities for endcrine disruptor screening tests in zebrafish.