Analysis

Pathology
At INA, necropsy and histotechnology are performed by well-trained technicians, and histopathological examinations are performed by certified toxicological pathologists, veterinary pathologists and toxicologists. Furthermore, we schedule regular in-house educational seminars, taught by our esteemed advisor of pathology.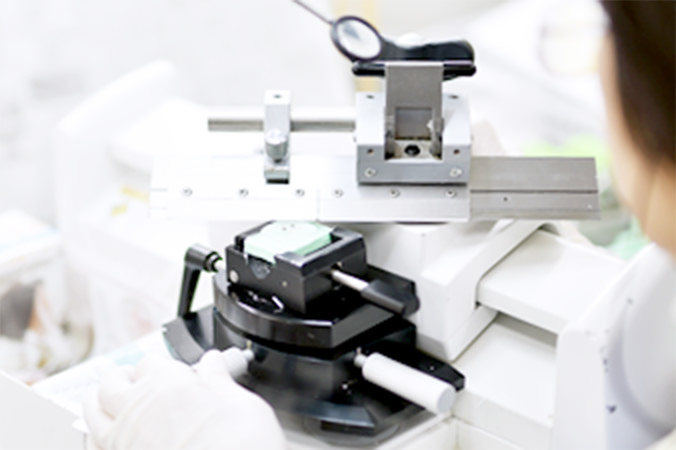 Pathology
Necropsy
Prompt and accurate postmortem examinations
Specific fixation of organs/tissues
Histotechnology
Preparation of specimens for light microscopy (routine preparation, serial sections, large sections of the brain, etc.)
Preparation of specimens for electron microscopy (TEM)
Preparation of frozen sections (cryostat)
Special staining (PAS, PAM, iron, Masson trichrome, Azan Maroly, Elastica Van Gieson, fat, etc.)
Immunohistochemical staining (immunoenzymatic technique)
Histopathology
Examinations under light and electron microscopes
General toxicity studies
Specialty toxicity studies (irritation, etc.)
Efficacy studies
Disease models (arthritis, nephritis, etc.)
Peer review
INA will cooperate with the designated peer reviewer of your choice. Alternatively, the introduction of reliable and well-experienced peer reviewers is also possible. Conduct of the peer review process is stipulated in the study protocol, and all related records are stored as study data.
INA pathologists can also peer-review studies carried out at other facilities.